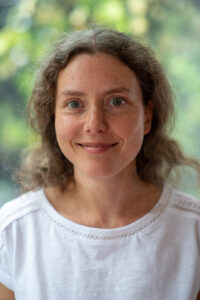 I am based near Saltburn-by-the-Sea, Teesside / North Yorkshire, England – within easy driving distance of Leeds, York, Durham & Newcastle. I also offer sessions in London (Bermondsey) on a monthly basis.
Please get in touch for more information or to book an appointment.
Please note, the easiest way to contact me is using the form below.
Phone 07778 340823
"Tatiana provides a very comfortable and relaxing space in her quiet and secluded home surrounded by beautiful country side views. Tatiana's style and approach allowed me to feel immediately at ease and trust with the process. I felt comfortable enough with Tatiana to allow her to facilitate the accessibility of some deeply held patterns in the body. After releasing so much during the session I left feeling elated with improved sleep and generally felt great all week with a lot more positive energy. I am incredibly grateful to Tatiana and this practice and would highly recommend it to anyone seeking to experience increased potential in any area of their lives." Richard, dog behaviourist, York
"Tatiana has something magical about her. If, like me, it takes a little time to relax and really feel her energy and being, it's worth taking that time. She has many depths and will journey with you somewhere deep. I suggest you book a session and see for yourself" Anon.
"After years of exposure to pressure and stress at work and at home, as well as gradual loss of intimacy in life, the concept and benefits of tantric bodywork were introduced to me during a conversation. Despite my initial apprehension, I decided to try and "see for myself". Tatiana's friendly, polite, non-judgmental and re-assuring demeanour soon helped me overcome any initial doubts I had. The session took place in an inviting, calm environment. In what I would simply describe as a masterful way, Tatiana applied various tension relief techniques covering the entire body. Reaching the end, I was unsure how to describe my feelings; this is because I have never felt so "light", at inner peace, invigorated… This was suddenly something new, that I haven't experienced for decades! I am thankful to Tatiana for her excellent work and professionalism and I will be certainly looking forward to similar sessions in the future." Anon.