Sex therapy, embodiment & relationship coaching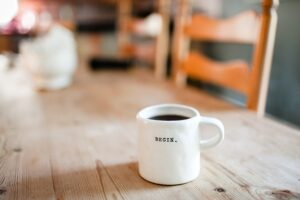 Sessions are offered online and face to face. Get support with:
Addictions such as sex addiction or porn addiction
Self-pleasure coaching and guided self-pleasure rituals.
Relationship coaching (I support all relationship styles and gender and sexual orientations)
Improving your sex life
Enhancing clear, loving communication with your partner(s)
Dealing with sexual dysfunction
Being more embodied, or 'in the body'
Developing mindfulness & meditation techniques
Learning relaxation techniques
In-depth understanding of what to expect from a hands-on tantric therapy session
Access to further resources that may support you on your journey
Learning Tantric philosophy and technique
Learning breathing techniques
Speaking your truth in a confidential and non-judgmental space
Who are the sessions suitable for?
Those who want coaching only
Those who want some shorter sessions before coming for a hands-on tantric therapy session
Those who feel they may benefit from some shorter sessions after coming for a hands-on tantric therapy session. This may be for additional support, to learn more techniques, or to get help with making the desired changes
Anyone wanting to explore their sexuality, improve relationship to self and others, and connect more with the body
Format
Sessions are carried out online or in person in Teesside (North East England). Each session is 60-90 mins long. Longer sessions available by request.
Prices
£70 for 60 mins / £100 for 90 mins
Bank transfer and PayPal accepted. Please note there is a 5% surcharge for any PayPal transactions.
"Very professional and enlightening experience. Practitioner was very knowledgeable in all aspects. Would highly recommend" Colin
"With quarantine from Covid, I could no longer attend in-person tantra sessions, workshops or festivals. But, fortunately, I have discovered online sessions. After a number of tantra online sessions and group activities with providers all over the world, I discovered Tatiana. Wow. She is the best, for many reasons! Our sessions have turned the frustration of Covid isolation into a joy and a plus! Tatiana, first of all, has exceptional knowledge and experience with tantra, which have raised my level of pleasure and spiritual satisfaction far beyond where I was. She has helped me experience far more than an improvement in sexual enjoyment – my entire life has been enhanced, my frame of mind has become more positive and hopeful, and my love for others and desire to help them have greatly increased. Tatiana has helped me reduce my shame and guilt over my desires, my body, and my sexuality.
Probably her strongest quality, though, is the connection I feel with her during and between sessions. There are many who know tantra, yoga and meditation, but few who are as sincere and accepting, open and gentle as Tatiana is. I feel I can talk, share, and that she will offer constructive suggestions. She is kind, caring, considerate and a pleasant person to spend time with. For that I will be eternally grateful, and I will hopefully attend online sessions with her for many years! I thank you for that, kind soul and compassionate teacher, Tatiana" Bob B, New York
"I absolutely love coming to see Tatiana for healing. I find it extremely positive and beneficial both physically, mentally and spiritually. Tatiana is a kind, gentle, sensitive woman who I feel extremely comfortable with. I'm currently reducing off mental health medication. Since having treatment with Tatiana I feel more confident and empowered within myself to continue to reduce off these medications. I now have more capacity and willingness and energy to continue coming off them. To anyone doing this I would highly recommend healing with Tatiana to run alongside because in my experience it really helps" Lucy, Thirsk