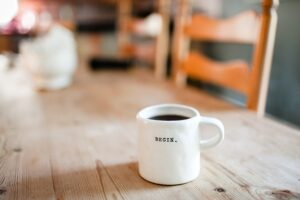 Sessions are offered online and face to face (I am located just outside of Saltburn-by-the-Sea, TS12 and in Bermondsey, London). Sessions are 60-90 mins long. Get support with:
TRE® (tension and trauma releasing exercises)
Learn to safely practice TRE®
Down-regulate defence states of the nervous system
Shake to release tension and trauma
Connect more to self and others
Become more embodied
Feeling more Pleasure, Embodiment & Mindfulness
Self-pleasure coaching and guided self-pleasure rituals
Learn to feel more in the body & connect with self
Learn specific Tantric techniques
Learn breathing techniques
Relationship coaching
Guided connection rituals
Communication skills
Q&A about specific areas you may want to ask about
Talking & Somatic Therapy
Dealing with sexual dysfunction
Overcoming stress & anxiety
Learn ways to down regulate the nervous system
Pre hands-on therapy session – learn what to expect, start the exploration process prior to receiving any touch
Post hands-on therapy session – get support with any additional processing or implementing the things learnt
Prices
£80 for 60 mins
£115 for 90 mins
"Very professional and enlightening experience. Practitioner was very knowledgeable in all aspects. Would highly recommend" Colin
"With quarantine from Covid, I could no longer attend in-person tantra sessions, workshops or festivals. But, fortunately, I have discovered online sessions. After a number of tantra online sessions and group activities with providers all over the world, I discovered Tatiana. Wow. She is the best, for many reasons! Our sessions have turned the frustration of Covid isolation into a joy and a plus! Tatiana, first of all, has exceptional knowledge and experience with tantra, which have raised my level of pleasure and spiritual satisfaction far beyond where I was. She has helped me experience far more than an improvement in sexual enjoyment – my entire life has been enhanced, my frame of mind has become more positive and hopeful, and my love for others and desire to help them have greatly increased. Tatiana has helped me reduce my shame and guilt over my desires, my body, and my sexuality.
Probably her strongest quality, though, is the connection I feel with her during and between sessions. There are many who know tantra, yoga and meditation, but few who are as sincere and accepting, open and gentle as Tatiana is. I feel I can talk, share, and that she will offer constructive suggestions. She is kind, caring, considerate and a pleasant person to spend time with. For that I will be eternally grateful, and I will hopefully attend online sessions with her for many years! I thank you for that, kind soul and compassionate teacher, Tatiana" Bob B, New York
"I absolutely love coming to see Tatiana for healing. I find it extremely positive and beneficial both physically, mentally and spiritually. Tatiana is a kind, gentle, sensitive woman who I feel extremely comfortable with. I'm currently reducing off mental health medication. Since having treatment with Tatiana I feel more confident and empowered within myself to continue to reduce off these medications. I now have more capacity and willingness and energy to continue coming off them. To anyone doing this I would highly recommend healing with Tatiana to run alongside because in my experience it really helps" Lucy, Thirsk