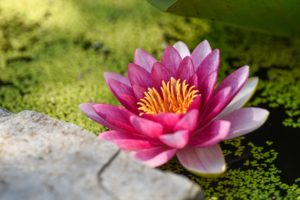 Tantric Massage for Women
These therapy sessions can help women with many issues. They are suitable for those wanting to overcome any sexual dysfunction, heal from sexual abuse, open up to more pleasure, learn more about Tantra or simply to relax and de-stress.
Please note, not everyone is ready to start with a session involving receiving touch. For some clients, having some shorter talking only or receiving light clothes on touch sessions first can be important. Please see the coaching page for more details.
Benefits
In addition to the things you can learn listed on the treatments overview page, tantric therapy can help you with:
Lack of sexual desire
Inability to enjoy sex
Inability to feel pleasure
Vaginismus
Insufficient vaginal lubrication
Fear of rejection
Issues as a result of childbirth
Feeling safe in the body
Having clear boundaries
Yoni Massage
A Yoni massage may be offered as part of the treatment, when the client is ready. This is a place where a lot of tension and underlying emotions can be stored, blocking a woman's sexuality, orgasmic potential, relationships, health and happiness. Through a combination of gentle massage incorporating conscious breath, these tensions and stagnant emotions can be released or integrated, so more pleasure can experienced. I help to teach you how to re-direct and move the life force, or sexual energy, through the body. Read more about the Art of Yoni massage.
Sexual Healing
Women develop sexual dysfunctions for a number of reasons. The most common are difficulties with enjoying sexual intercourse, lack of lubrication and pain in the Yoni and pelvic area. Reasons for this include not having enough time to get fully aroused before engaging sexually, as well as deeper reasons. These include cultural upbringing and beliefs, emotional blocks and past unpleasant experiences relating to intimacy and sexuality.
Many women have suffered abuse of a sexual nature and can hold pain in the Yoni as result. Women can also experience pain in the pelvic area through periods, childbirth, abortion, miscarriage and menopause.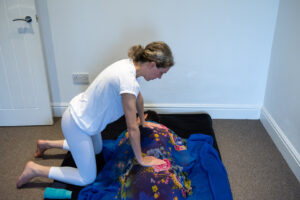 In Western cultures, women are brought up with mixed messages about sexuality. On the one hand, women have been taught to suppress and shut down their sexual energies as part of our cultural heritage over many centuries. On the other hand, sexual imagery is all around us, profusely used in advertising and the media. In some more sex-positive cultures of the past, women and sexuality were treated with more reverence and respect.
This treatment can help to explore sexuality in a safe space, without fear or shame. I use different techniques to help to clear physical blockages, as part of a whole body treatment. During the course of the session, I work with you to help to identify and clear any underlying reasons for the difficulties you may be experiencing. I also offer coaching to help you expand the amount of pleasure and arousal you are able to feel in the body.
Prices
3 hours £350
4 hours £400
I offer treatments in Teesside (TS12 area) and London (Bermondsey SE16).
Some concessions available for the low waged, please ask.
"The Tantric Massage I had with Tatiana was so powerful: one of the most incredible, tangible yet mind blowingly out there experiences of my life. My body feels great! Really really great. I still feel connected and grounded days later. Tatiana held such a powerful space for me, I feel like I released loads and like my inner child has been reborn without trauma. Feels super deep. My body was alive with kundalini energy, just so much to process. I am so so grateful on so many levels. I recommend working with her without hesitation, you won't regret it." Rebecca Howgill, Social Worker, Reiki Healer and Theta Healing Practitioner
"Tatiana is not only skilled at the bodywork, her ability to ask the right questions to deepen the quality of the work is brilliant, she has helped me move through so many things, physically and emotionally not only through the bodywork, but also by facilitating so well with instruction when trauma comes up. She is an amazingly skilled practitioner and deeply loving, holding and caring. It's an amazing experience to work with her and one which is actually life transforming." Anon.