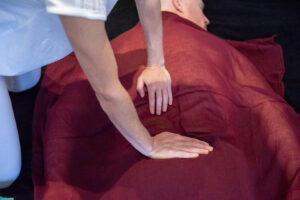 Who is tantric massage and tantric therapy for?
I work with men, women, trans people, and couples. All genders, sexual orientations and relationship styles are welcome. Tantric bodywork therapy is equally suitable for those who wish to heal from trauma, make positive changes in their lives, or explore sensuality and sexuality in a safe space.
Not everyone is looking for healing, and these sessions are also suitable to those who want to relax and open up to more pleasure.
I offer both clothes-on and clothes-off sessions and will meet you wherever you are on your journey with love and respect.
Clothes-on sessions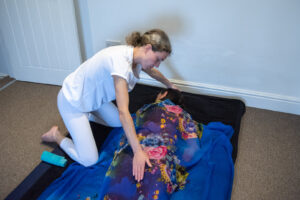 These are suitable for those who are new to tantric bodywork or are not comfortable exposing parts of their body. If you have suffered from sexual abuse you may feel that a clothes-on treatment is a safer place to start. The format of the session is the same and the healing effects are equally powerful. There is no direct genital touch in clothes-on sessions.
Clothes-off sessions
These are suitable for those wishing to receive bodywork and a tantric massage to their full naked body. Clothes-off sessions include the offer to receive a prostate/ lingam massage for men and people in male bodies and a yoni massage for women and people in female bodies. For more information, as well as for healing sexual trauma and dysfunction, please see tantric treatments for men / tantric treatments for women / tantric treatments for couples
Please note that the therapy is not a form of sexual service, nor is it focused on the genital organs; instead, it is a healing modality designed to treat the whole being and is not the same as some of the Tantric themed massages offered which focus on providing sexual stimulation.
Treatments can help with the below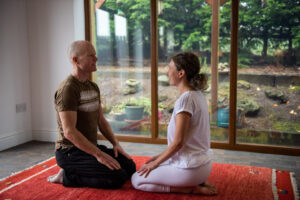 Overcome:
Low self-esteem/ feeling inadequate
Depression
Addictions/ compulsions
"Inability" to feel
Feeling insecure
Improve:
Relationships
Sensitivity
Ability to feel pleasure
Ability to relax
Access to the body's capacity for self-healing
Ability to give and receive love
Motivation and interest in life
Energy levels
How tantric massage therapy works
You are invited to become more in touch with your body. This is done by helping you to stay more conscious in the present moment. You are invited to use the tools of breath, sound, movement and body awareness to access and consciously feel those sensations which have been suppressed. Combined with receiving loving touch from the therapist, this gives the opportunity for the brain to form new neural networks, re-wiring the responses to past memories and providing a powerful tool for self-transformation.
De-armouring, or deep-tissue massage, techniques can help with getting rid of tension and toxins, removing blocks, releasing negative memories, beliefs and emotions by helping to open up the body's natural energy pathways. This helps the healing life force to flow through the whole body unobstructed.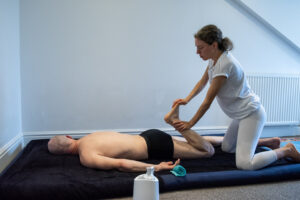 Everyone is at a different place on their journey and you are able to decide as the client what you want from each session.
For more information, please see the tantric massage and tantric therapy home page
Available treatments
Click here for tantric treatments for men
Click here for tantric treatments for women
Click here for tantric treatments for couples
Treatment structure
A treatment includes some, or all, of the following stages:
Consultation
Shower
Connection – this can include meditation, eye gazing and receiving touch
Massage
Time to relax, shower and assimilate your experience
Each session is tailored to each individual's unique requirements and is held in a safe and loving space. You are not required to participate in anything you do not wish to do and may stop, or pause the session at any time. Everything is clearly explained before we start the session, and your boundaries are respected at all times.
Prices
I offer treatments in TS12 area of Teesside / North Yorkshire (within easy driving distance from Leeds, Newcastle, York, Durham) and London (Bermondsey). Sessions are 4-4½ hours long.
£350 Teesside / £400 London
Please note shorter or longer sessions may be available by request. Some concessions available for the low waged, please ask.
"Tatiana is a skilled practitioner with strong intuition, deep love and compassion and a true professional. She has unbelievable physical strength combined with loving tenderness in just the right proportions. She is very open and easy to talk to, and this is highly useful in promoting learning from the experience." Marc H
"Tatiana is a brilliant, skilful practitioner. She is the most caring and compassionate person I have ever worked with and her skills were so intuitive, loving and holding. The space Tatiana held was so safe it enabled me to be fully seen for the first time in my life, and allowed me to release pain and deep trauma that I have been holding all my life and all the time she held a loving, safe and giving space. Tatiana was such a skilled guide, helping me to process really deep things and giving me permission, guidance and reassurance all the way though, which now have given me a map for in areas of challenge, and a knowing how to handle things in this area." Anon.
"Intimate touch is missing in my life since being widowed, and I was able to share my need for this with Tatiana who dealt with it openly and non judgmentally. Consent is important to Tatiana who addressed my feelings in a sympathetic, warm and practical way." Anon